"…a period of discontinuity is, for those with courage and vision, a period of opportunity. Over the next couple of years, there will be winners, and there will be losers. And thought it may not be easy to see now, I believe we will see leaders emerge who win not by surviving the storm, but by changing the game." Samuel J. Palmisano, former Chairman and CEO IBM Co.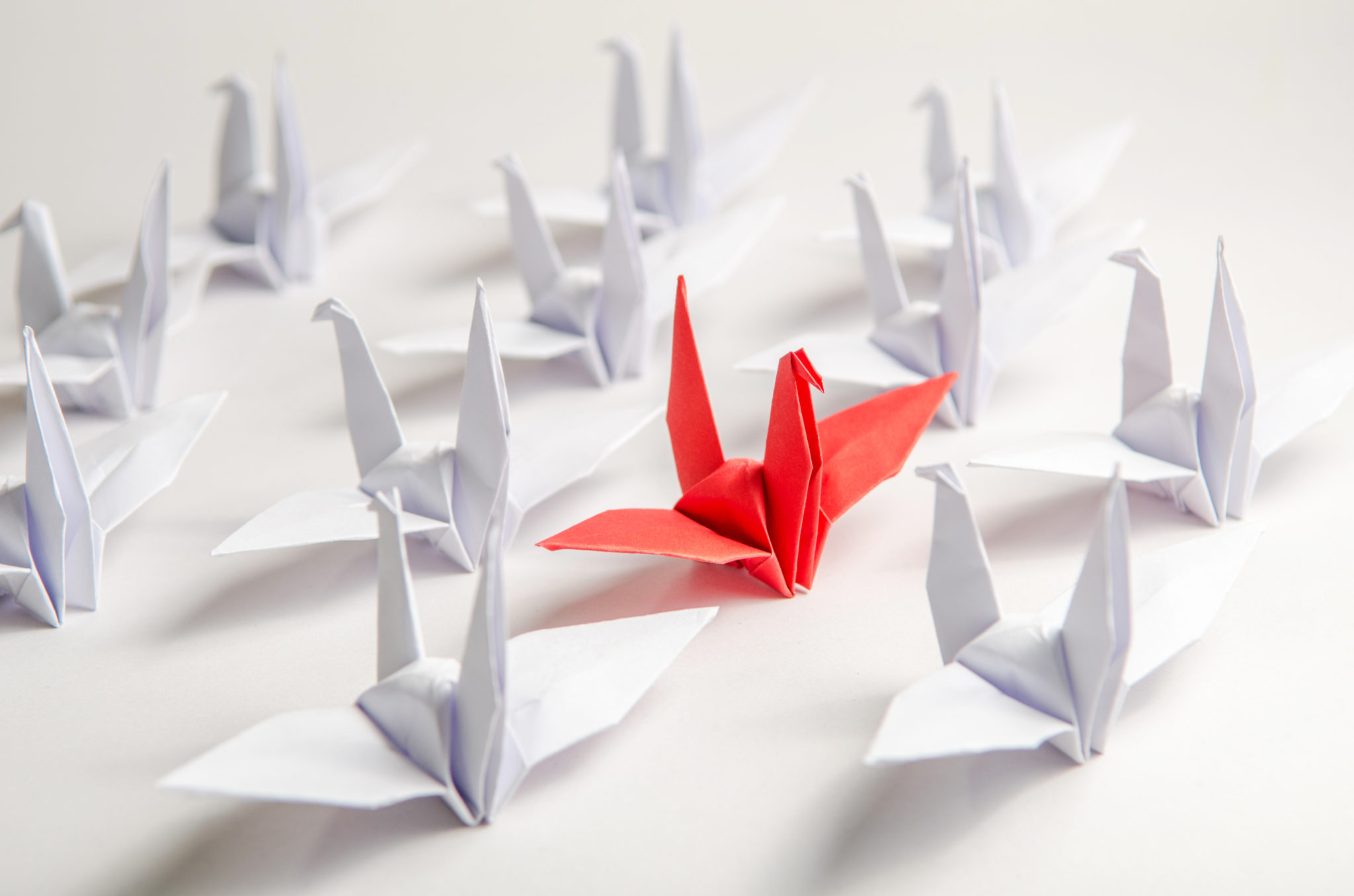 "Skills of leaders and management are different, they have to play a different role in different stages of strategic innovation".
"The first stage of strategic innovation ask for leadership: leaders need to change the game, move the needle and change the value of the firm in a significant way."
"The third stage of strategic innovation ask for management, meaning operational excellence with classic operational, product and service innovation, needed to outrun the competition."
Sonja Put, founder True Value Innovators.
"The most successful organizations in the years to come, will balance analytical mastery and intuitive originality in a dynamic interplay: DESIGN THINKING."
Design thinking is a form of thought that enables forward movement of knowledge, and the organizations that master it will gain a nearly inexhaustible, long-term business advantage."
Roger Martin, Dean of Rotman School of Management.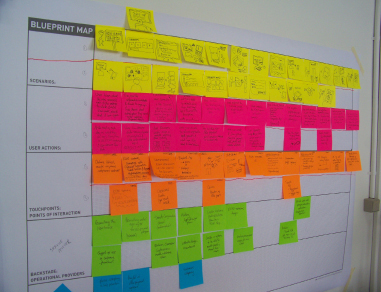 STRATEGIC INNOVATION & TRANSFORMATION:
– Step 1 –
(FACILITATION OF) INNOVATION/(RE)THINKING PROCESSES OF:
General strategy
&
Projects, Processes, Collaboration & Organizational structures, Communication & Marketing, Customer's Experiences and Service Design.
NO INNOVATION WITHOUT ACTION: "after a new strategic plan, real innovation also needs excecution  and change management" 
– Step 2 –
DESIGN THINKING & AGILE CULTURE TRANSFORMATION
WHY ? After going through a strategic innovation process, you have a future proof plan on the table to implement. But this is not enough, in this era you as a company have to re-invent yourself continuously to stay ahead. This requires also the development of innovation capabilities through the whole organization, a pro-active, dynamic and continuous business, service design thinking, agile mindset and culture. Beside this, even important, there also has to be installed an internal innovation loop to continuously come from ideas to truly implementation.
MOST PROMISING WAY TO GET THE RIGHT INSIGHTS FOR INNOVATION = selection of the right cross-funtional profiles from all levels of your organization (in house team). This team is then facilitated by TVI through our custom made design thinking process. This is not always possible, so in that case we deliver ourselves a vision with a custom made external team, this in close collaboration with our clients.
BUSINESS MODEL GENERATION
Business model (re)thinking & innovation.
Disruptive business modelling.
Alternative generation.
ACTION: there also has to be installed an innovative structure/internal loop to come from ideas and a new plan, to a true transformation to capture sustainable added value. 
WHY ? Most business failures in history in times of  'dramatic economic change'  like today, were due to, or too late rethinking, or not rethinking at all. And many which try to do so now, will fail since they don't do it the right way. It's normal that companies need to get facilitated in this process, since mastering business modelling  is a specialization. Of course you did hear from 'disruptive' business models. But did you hear from long tail, multi-side, open, unbundling,…platforms?
"Every industry/business can survive, when developing a great futuristic vision. You always have something to give the world, maybe something totally different, but you have to shape it yourself".
QUESTIONS LIKE:
How does the future of a library look like in a digital era? (Georgia, USA, Library Fund).
What can be the future of the book-concept? (IDEO, CA, USA).
How can the future of retail highstreets looks like, in a age of more and more digitalization 
WHY? Every industry has to anticipate to the future, maybe your sector is vanishing, or not yet, it's important to have a vision about how your future can be. Starting with a great vision, keeping this in mind on the way to realize it, with a continuous re-thinking mindset, will make you able to stay ahead and shape your own future
HOW ?  We develop a vision with a team of cross-functional experts, going through our TVI Design Thinking Process. We even ask children to give their input;
FOR WHOM ? companies, (local) governments, interest groups, boards, non-profit organizations, retailers,…
"Most musea in the USA, are experience designed, through all different eyes possible. This in combination with all the digital possibilities, makes exhibitions attractive at the same time for very young children, teenagers, adults,…all". Experience and concept design is a treasure to make a real difference" – Sonja Put
WHY?  We love generating concepts: new products, customer experiences, (co-creation) concept design, … We get excited when we can help you to be different,to transcend the competition and start playing your own game. The future of marketing will be all about experience and service design to attract and keep customers. But not only businesses ask our help, also nonprofit organizations, schools or fundraising organizations do.
QUESTIONS LIKE:
Why don't we attract children or young people to our museum exhibition? (actual question by an Italian well-known jewelry brand)
We have a non-traditional product or service…, it fulfills authentic client's needs, but why are the clients not coming? (actual question by a non-traditional retail business)
How can we make the difference to attract people without being the price breaker?
We would like to attract and hold clients, who are now start using online shopping. How do we make that transition ?
We want an exceptional event. (several concept papers written for events).
We want a new playground at school – a different concept – ecological, green, low cost,…(actual co-creation project with kids).
…
"We always design a custom made PROCESS based on BALANCING BUSINESS DESIGN THINKING AND MBA THINKING, with tecchniques such as service design, lean startup, agile mindset, depending on the specific assignment".