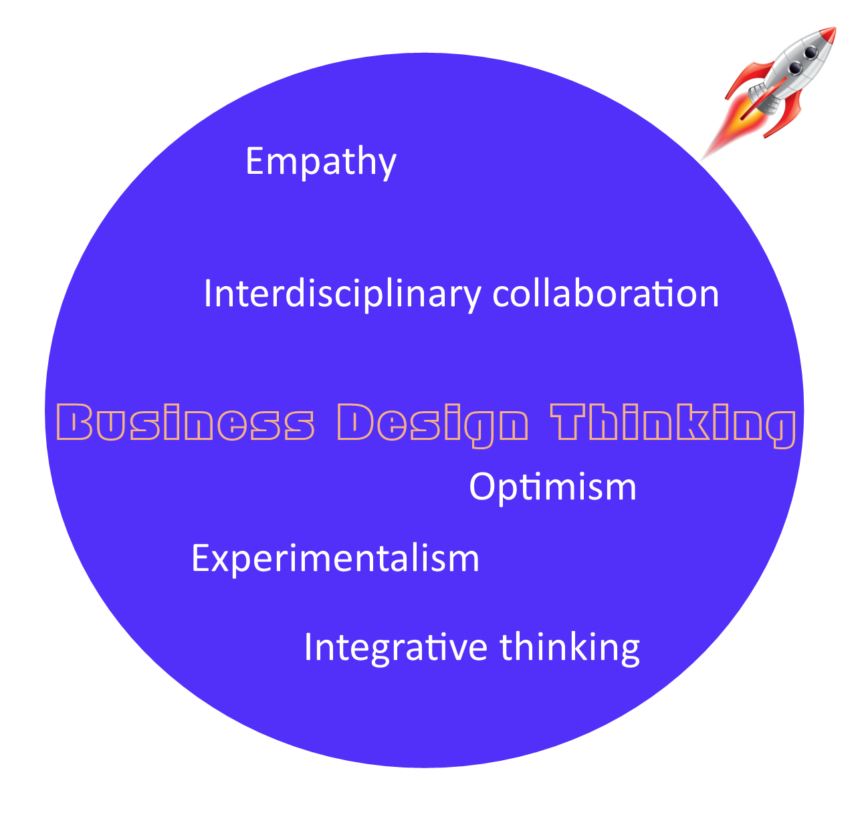 Business Design Thinking asks for:
With empathy, you can imagine the world from multiple perspectives—those of colleagues, clients, end users, customers and partners (current and prospective). By taking a "people first" approach, you can imagine solutions that are inherently desirable and meet explicit or latent needs. How?: by observing every aspect of the world around us, you can notice things that others do not and use these insights to inspire innovation.
Integrative thinking means you not only rely on analytical processes -, those that produce either/or choices- but you also exhibit the ability to see all of the salient, sometimes contradictory, aspects of a confounding problem and create novel solutions that go beyond and dramatically improve on existing alternatives, resulting in substantial, sustainable growth.
Optimism in this context means that no matter how challenging the constraints of a given problem, at least one potential solution is better than the existing alternatives. This results in real valuable solutions, based on creative and analytical thinking, with real potential but calculated risk, instead of blah-blah and delusory hopes, what a lot of would be entrepreneurs pretend by their talking.
Significant innovations does not come from incremental tweaks. Using experimentalism, you ask questions and explore constraints in creative ways that proceed in entirely new directions.
The increasing complexity of products, services, and experiences has replaced the myth of the lone creative genius with the reality of the enthusiastic interdisciplinary collaborator. Business design thinkers don't simply work alongside other disciplines, but need to have significant experience in them.